Nuremberg Christmas Eve,
the night before Christmas, is a magical time across the world, filled with traditions and festivities that vary from place to place. In the heart of Germany, one city stands out for its enchanting and centuries-old Christmas Eve celebration—Nuremberg. Nuremberg Christmas Eve on "Nürnberger Christkindlesmarkt" as it is known in German, is a holiday experience like no other. Let's delve into the history, charm, and traditions of this iconic Christmas market.
A Rich History:
The roots of the Nuremberg Christmas market can be traced back to the early 17th century. In 1628, it was officially mentioned as a "Kindles-Marck" (a market for children) and has been a cherished tradition ever since. The market, however, has evolved significantly while preserving its historic character.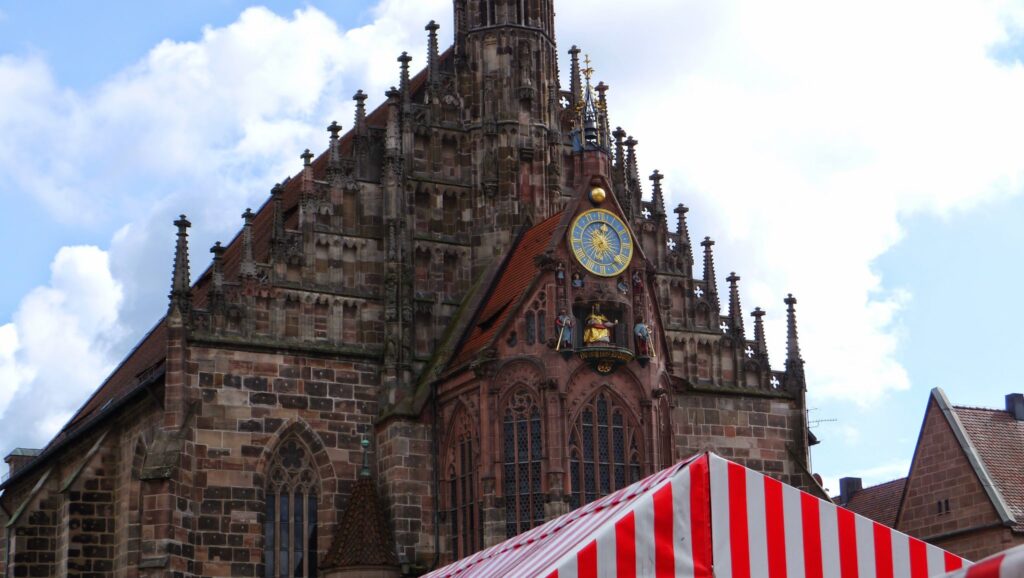 Setting the Stage:
The Nuremberg Christmas Eve market typically opens in late November and lasts until December 24, offering visitors an entire month to bask in its charm. The venue for this yuletide spectacle is the Hauptmarkt, the central square in the city. Framed by the Frauenkirche (Church of Our Lady) and the iconic Schoener Brunnen fountain, it's a picture-perfect setting.
The Christkind:
At the heart of the Nuremberg Christmas Eve market is the Christkind, the Christ Child. This angelic figure, usually portrayed by a local young woman, officially opens the market with a prologue in the early evening hours of the market's first day. Dressed in an ethereal white and gold robe with a crown of candles, the Christkind exudes a magical presence. She delivers a heartwarming speech, capturing the spirit of Christmas.
The Treasures of the Market:
Visitors are treated to a cornucopia of Christmas delights at the market. Stroll through rows of beautifully decorated stalls, showcasing handcrafted wooden ornaments, exquisite gingerbread cookies, and delightful Christmas decorations. The Nuremberg Zwetschgenmännle, or prune people, are unique, handcrafted figures made from prunes and walnuts.
Gastronomic Delights:
Nuremberg is famous for its culinary offerings, and the Christmas market is no exception. Sample the city's renowned Nuremberg sausages, traditionally served three-in-a-bun with sauerkraut and a dollop of mustard. Roasted almonds, mulled wine, and Lebkuchen, a type of gingerbread, are also must-try treats.
The Glow of Candlelight:
As night falls, the market comes alive with the warm, inviting glow of candles and twinkling lights. Stroll through the stalls, savoring the aroma of roasted chestnuts, and listen to Christmas carols performed by local choirs. The market's atmosphere is pure enchantment.
Nuremberg Christmas Eve is a sensory feast, immersing visitors in the spirit of the season. The city's commitment to preserving its traditions while offering something new every year makes it a unique and magical destination for anyone seeking the true essence of Christmas. With its historical significance, vibrant market, and welcoming atmosphere, Nuremberg offers a Christmas experience that's hard to rival.